By setting a banner image, header text, description, and checklist on a SaaS, Course, or Membership checkout page, you can highlight key features and reassure potential customers that they are making the right decisions.
Go to WC Plus > Layouts. Make sure the SaaS/Course/Membership template is Activated.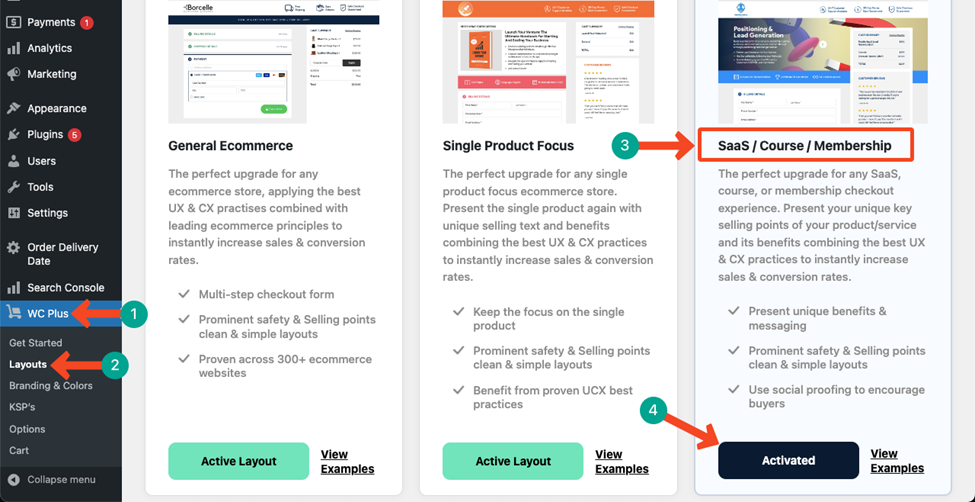 Next, go to WC Plus > KSP's > Banner tab. You can do it from the WordPress admin menu bar.
You'll get the SaaS/Course/Membership Banner option at the top. Now, add the Banner Image, Banner Header, and Banner Description to the respective fields.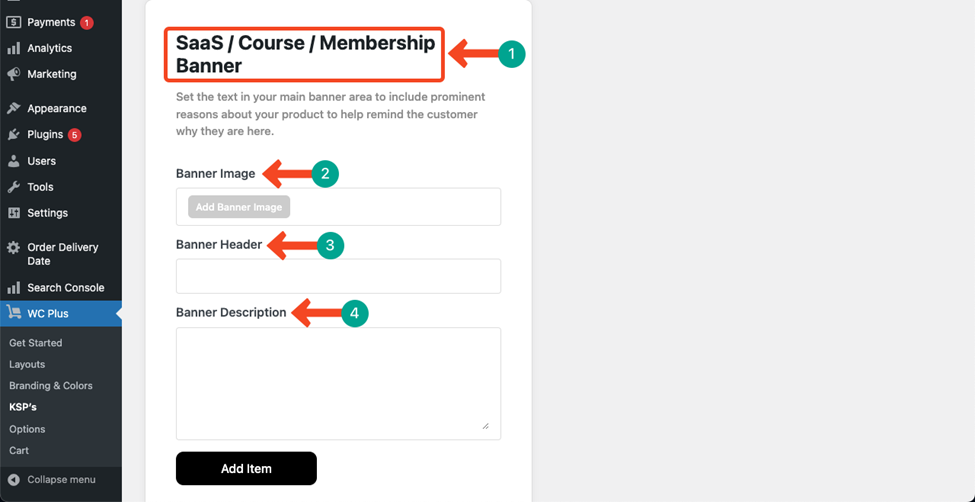 To add any specific item, press the Add Item button. This will open up a box where you can specify the item.
Hit the Update Settings button at the end.