Setting sidebar colors is very simple with the WC Plus plugin. Let's take a look at how to do this.
Navigate to WC Plus > Branding & Colors > Sidebar tab.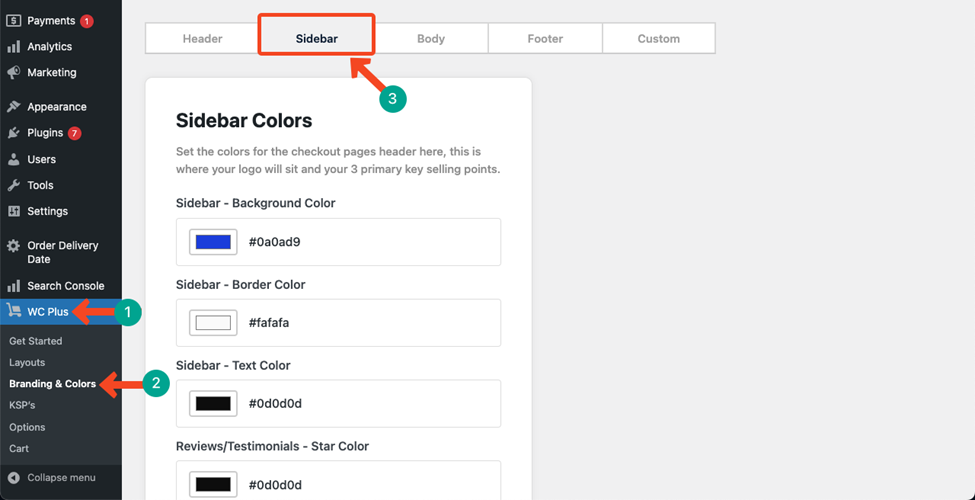 You can update the sidebar colors for four different parts. They are:
Sidebar – Background Color
Sidebar – Border Color
Sidebar – Text Color
Reviews/Testimonials – Star Color
Update their colors simply by typing your desired color code or selecting a color manually.
Save all the changes by pressing the Update Settings button at the end.