The Reviews/Testimonials star color is the color of the star icons used to display customer reviews or testimonials on the website. You can set star colors on the checkout page in the following way.
Go to WC Plus > Branding & Colors > Sidebar tab through the WordPress admin menu bar.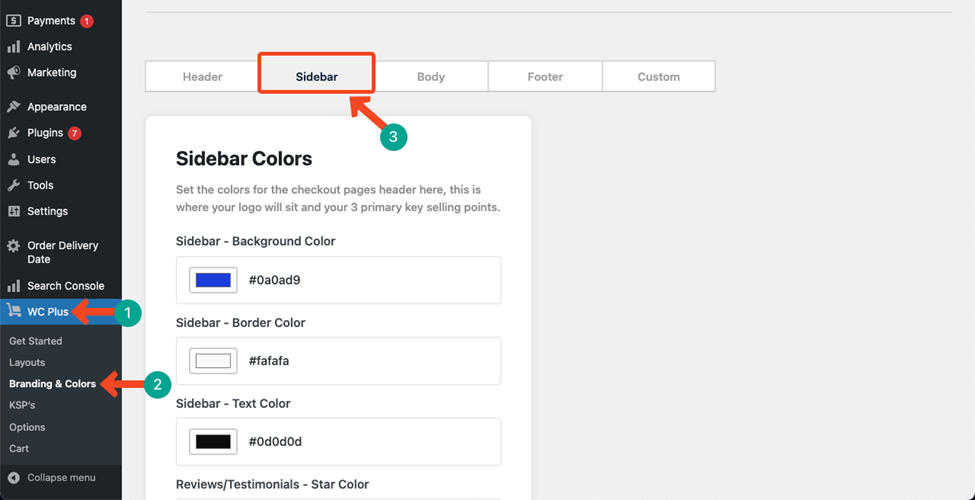 There are color options on the page. The last one of them is the Reviews/Testimonials – Star Color.
Select and set your desired color by clicking on the box.
Once your color is selected, save it by pressing the Update Settings button.