Setting Cart Key Selling Points text and icon can help you establish customer trust and stimulate them to buy your products and services.
Navigate to WC Plus > Cart > Cart Settings. You'll see the Cart Key Selling Points section at the top of the page.
Take your cursor and click in the box below the Cart Payment Text. You'll be able to write any text you want. For example, we have written GUARANTEED SAFE & SECURE CHECKOUT.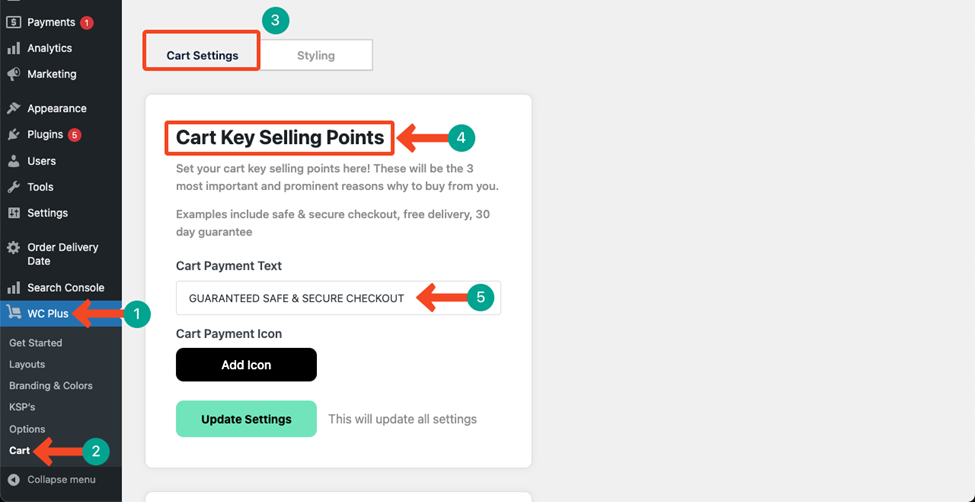 Hit the Add Icon button to add any icon. You can customize its alignment by manually typing in the box.
Press the Update Settings button to save changes.