WC Plus comes with three built-in templates. To enable the SaaS/Course/Membership Banner, you must activate the theme designed for these functionalities. Here's how to do this.
Navigate to WC Plus > Layouts. The third one is the template you are looking for to enable this respective option. Activate the template layout.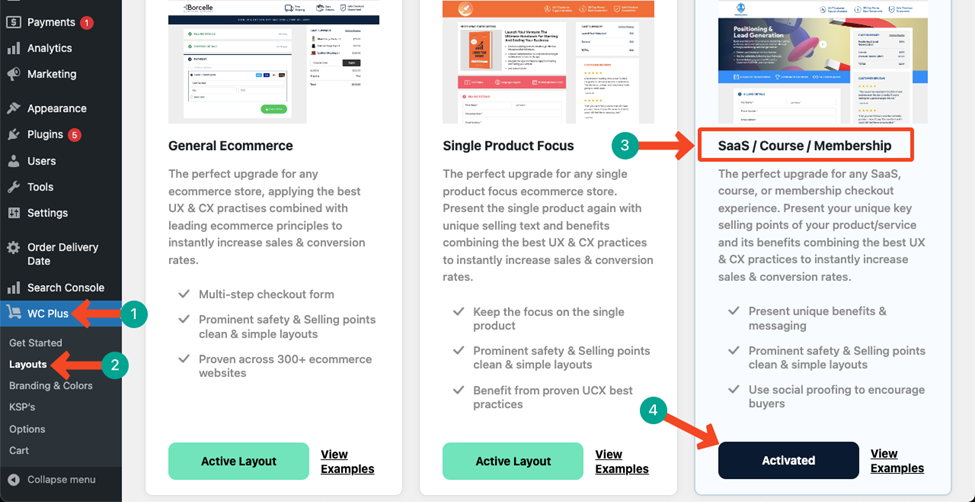 Once the template is activated, go to WC Plus > KSP's > Banner.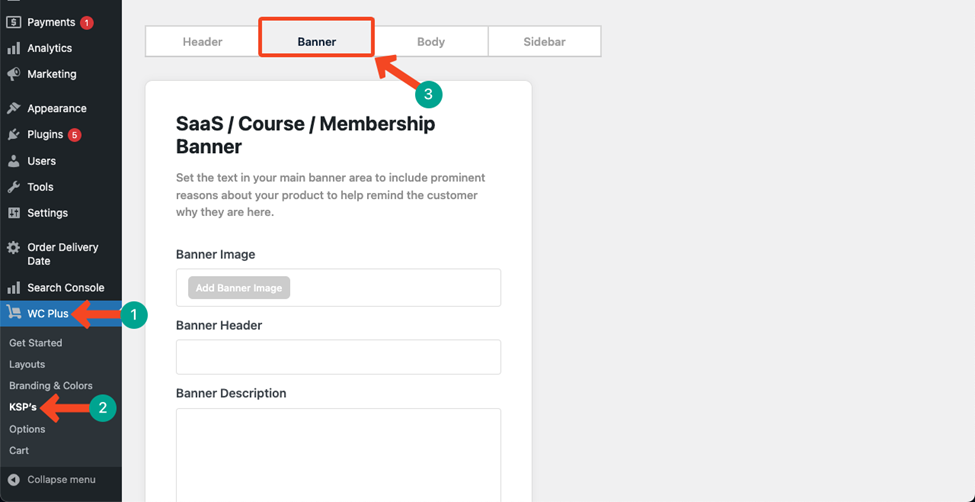 Scroll down the page a bit. You'll see the SaaS / Course / Membership Banner Key Selling Points option.
Add your desired KSP texts on the right column boxes. On the left column boxes, you can add KSP icons matching the respective right column texts.
Toggle on the functionality. Press the Update Settings button to save changes.