Adding FAQs to the checkout page can help customers find quick answers to common questions about their purchase, making the process easier and more reliable. It builds trust and reduces frustration, which can lead to more conversions.
Go to WC Plus > KSP's > Sidebar tab from the WordPress admin menubar on the left side.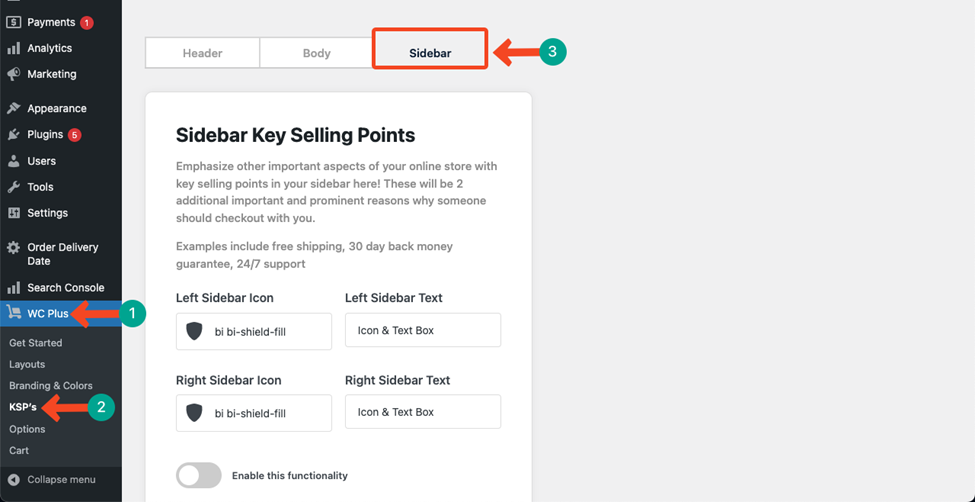 Scrolling down the page, come to the FAQ section. Pressing the Add FAQ button, you can add as many FAQs as you want.
Toggle on the FAQ functionality. Press the Update Settings button to save all the FAQs you have added just a while ago.