Geoapify is an online-based service for geospatial solutions. It offers APIs that you can integrate on your checkout page so shipping addresses are autocomplete when buyers start typing their local addresses.
Navigate to WC Plus > Options > Optional tab through the WordPress admin menu bar.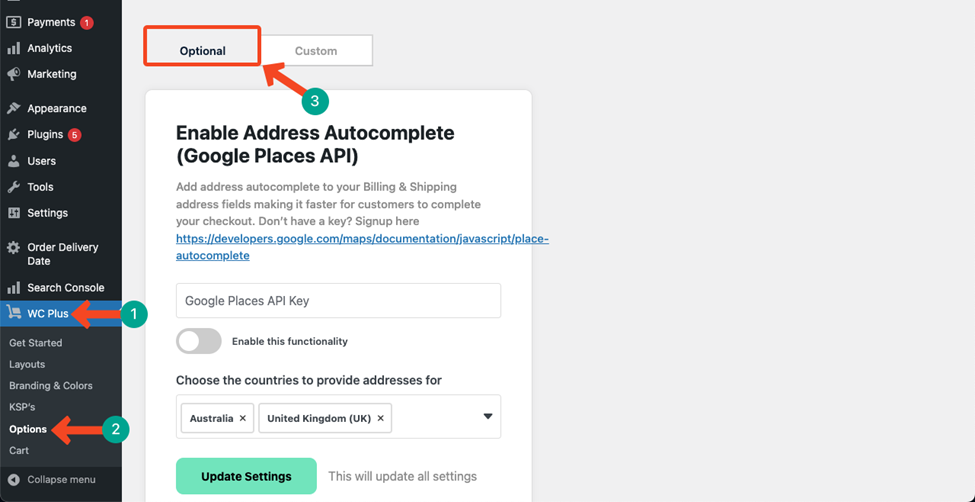 Scrolling down the page, come to the section Enable Address Autocomplete (Geoapify). You need a Geoapify API Key.
Go to this page and create an account https://www.geoapify.com/pricing. Once the account is created, you'll get the API key. Copy the API key.
Paste the API key in the box. Toggle on the functionality.
Save changes by pressing the Update Settings button.