By writing Custom PHP codes, you can integrate external systems and unique features that can't be achieved with the default functionalities.
Go to WC Plus > Options. Land on the Custom tab.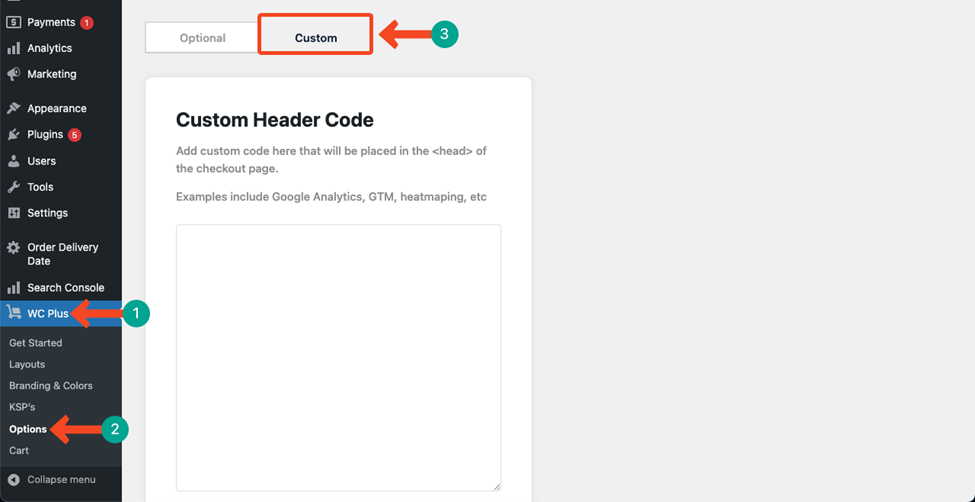 Scroll down the page a bit. Come to the section Custom PHP Code. Type or Copy/Paste your desired codes in the box.
Save all the codes by pressing the Update Settings button.